Jessica Turner, in her book Fringe Hours, says:
"Once I freed myself from the bondage of perfection and embraced a lifestyle that made time for my passions, I was happier in all of my pursuits and responsibilities. The key for me was making a shift from performance not only to areas of strength and passion, but making a connection with my purpose."
Awhile back I posted on Equilibrium and the need to regain it by stepping out of the fray.  Jessica Turner encourages us all to find 'fray-less' hours in each day – stepping outside our roles and responsibilities and choosing to replenish our souls and minds with self-care, creativity, and no guilt.

The way my life looks now means that I may not track my daily fringe hours or incorporate them, but I have 'big fringe' time blocks where I can breathe and create and replenish out of the fray.  My rhythm looks a bit different because of my season of life – but there is an ebb and flow that works when I know that 'big fringe' time is around the corner.
EQUILIBRIUM: a state of rest or balance due to the equal action of opposing forces
A myth of life and leadership is that you require constant motion to keep your vision alive. When you have the audacity to step away from the fray, and push back with equal force against all that pushes against you and find rest in that middle space, you achieve one of the greatest leadership feats of all. You can hear the voices that clamour for you to keep moving, yet you choose to find equilibrium in a quiet and still space that has as much power to increase your leadership capacity as constantly being on the move.
"Continue"
The oxymoron is that finding equilibrium in the midst of the crisis, when the storm is raging the fiercest, is the gutsiest move you can make.
Step right out of the storm. Step right into the calm. Find your centre. Take Big Fringe time.
Hear God's voice reminding you that you belong to Him and He only brings peace, not turmoil. Take your thoughts captive and refocus them. Be reminded that you are only really in charge when you are fully surrendered. Find the solution to your greatest problem in the stillness. Calm your fears and find your courage. Then you are ready to go and face the apex of the storm and help others to step out of the fray to anchor themselves.

Solutions are never found in the heat of desperation. Those quick fixes often lead to longer term problems. Get away and clear your brain and create space in your soul to breathe in new ways of looking at your situation.

I know this. I never succeeded for long with constant motion, constant need to perform, constant impulse to check the boxes and never leave my place on the pedestal. I felt I couldn't let up or let down.

I know better now. I step away often. I step away for long enough to be refreshed in the deepest part and in these fringe times I can go deep and silent or pour out a creative word or song.  As Achiever it kills me to make the choice to do so yet I know I have no other choice. And only I can choose it. No one comes and gives me permission on a silver platter to step away. And no one comes to you with Rest on a silver platter. You need to forcefully determine to carve it out for yourself. It takes audacity to do that. Those that watch your life may not understand why you are slowing down.

But you know better. You are not going to burn out, or die out. You are going to step back into the race not having missed a beat, but returning with a slowed down heartbeat and clearer vision of the finish line.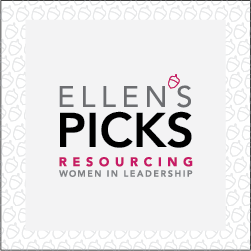 Be an audacious leader that chooses to find equilibrium in the fray by stepping out of it entirely, into the fringe time, and finding your peace. Be audacious and give yourself permission to carve out your own space for replenishment. Remember, you're in it for the long haul. You have the audacity to finish strong long after others have petered out. You can do it.  Take the Big Fringe time – in the midst of a margin less life.  And then you will see that little fringe time every day will be something that becomes like oxygen.